Based on the platform melting team to create value
---
-- Recording the second phase of new employee training of Huayu GuangDian
In order to enable new employees to understand the company and integrate into the team more quickly, help them effectively complete the role transformation, understand the company's corporate culture, get familiar with the company's management system, and enhance the sense of team work and ownership, the administration department conducted an induction training for 15 new employees in the meeting room on the first floor of the company on the afternoon of January 18, 2021.
After the simple welcome ceremony and self-introduction, Zheng Yanli, manager of the Administration Department, introduced the general situation of Huayu Optoelectronics, corporate culture, qualifications and patents, business scope, core products, organization, rules and regulations, compensation and benefits, and development prospects.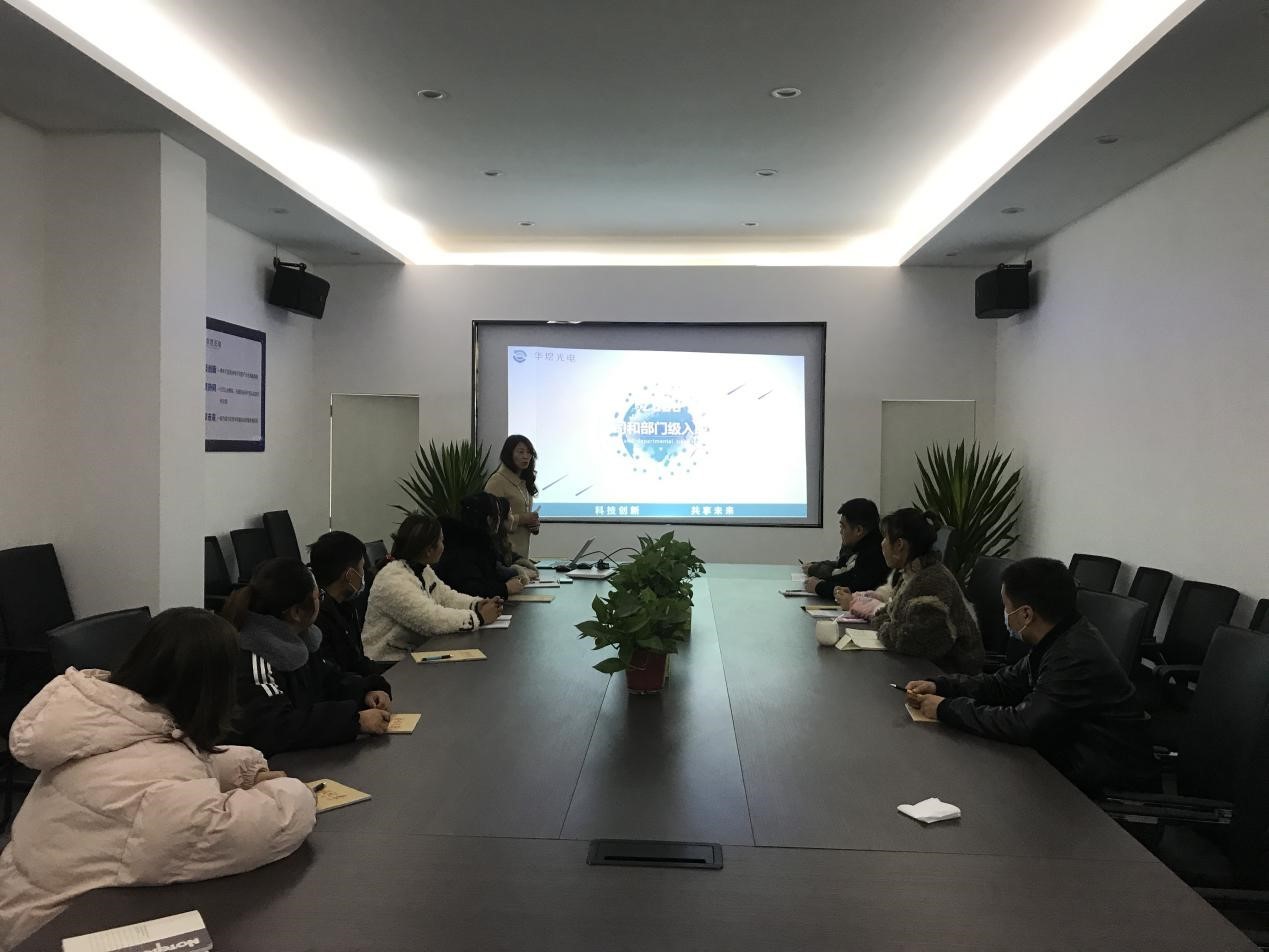 Training in the end, she raised expectations and requirements for new employees, I hope you in the job, confident and positive energy, actively adapt to the enterprise, accelerate the transition, establishing HuaYu common ideas and values, to comply with company regulations and code of conduct, based on the platform, talents, strengthen communication, good at learning, solidarity and collaboration, and companies grow together and development.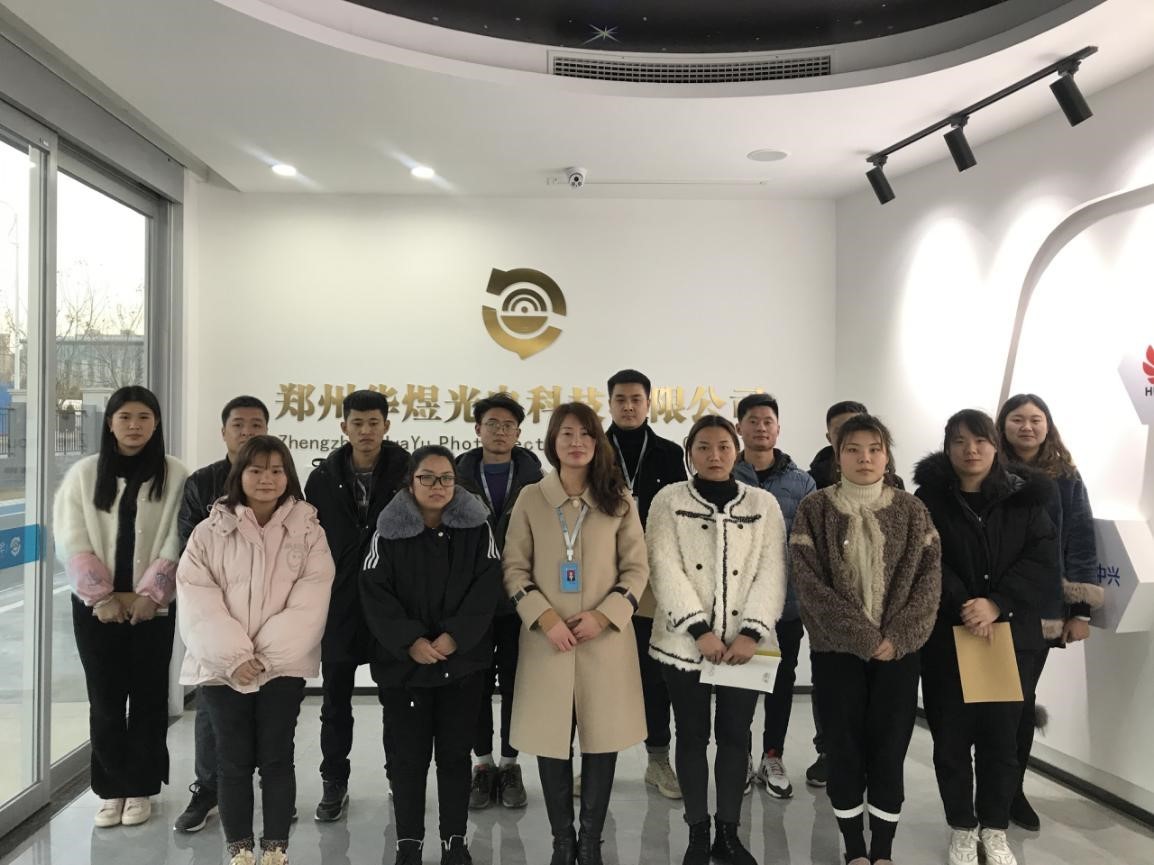 At the same time, the product and technology industry knowledge training organized by Zhao guanbao, deputy general manager of the technical production department, also benefited many new employees.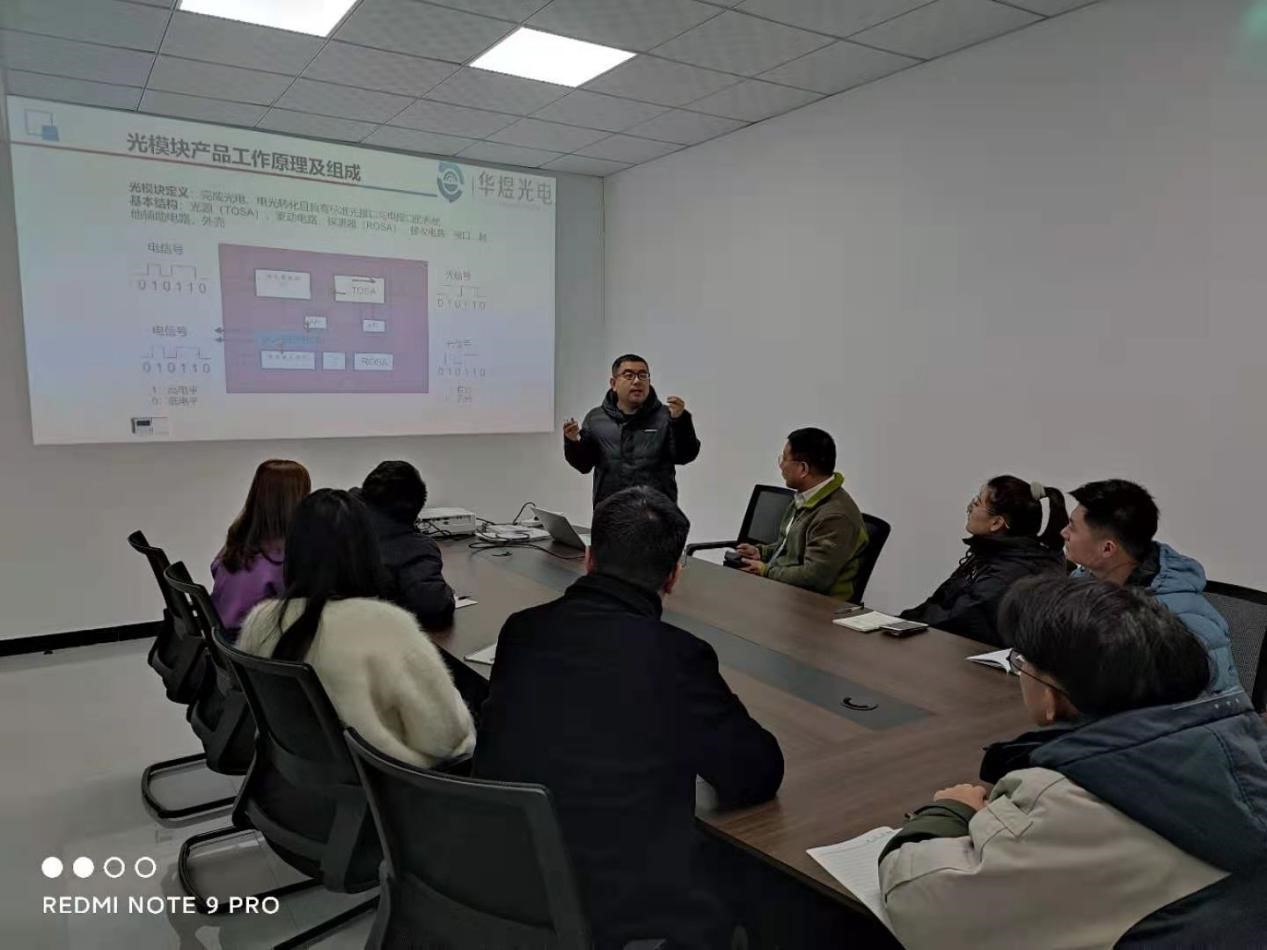 Henceforth, HuaYu photoelectric will adopt a "combination of online and offline" and "going out, please come in" and so on multi-channel multimode, continue to carry out all kinds of internal and external training, innovation to bring new knowledge and skills, the staff has the ability to accept challenging work and task, realize the employees self growth and self value, at the same time the company through training the spirit of enterprise, enterprise culture content, enhance core competitiveness, increase the team cohesion and staff belonging, healthy and rapid development for the enterprise into a steady stream of power.
CONTACT US
Switchboard:+86-371-85091066
Enterprise mailbox:info@hygd.tech
Company Address:Xingyang Industrial Cluster District, Gongye South Road, Zhengzhou City,Henan Province
Scan and follow
our public account
Copyright © 2020 Zhengzhou Huayu Optoelectronics Technology Co., Ltd. All rights reserved